Simonson Method of Teacher Training (SMTT) in Stockholm June 25 - July 7 2017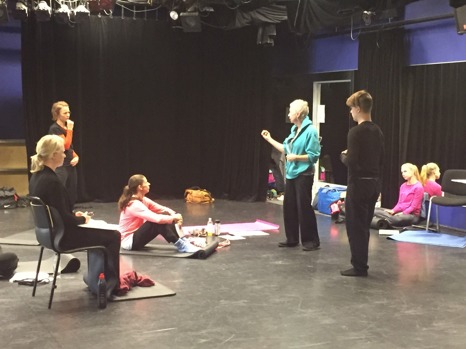 Simonson Method of teacher training (SMTT) is a comprehensive pedagogy course that will help you:
Recognize how student learns (more left or right brain dominant) and how to organize and communicate verbal and physical instructional skills
Learn the anatomical components of each exercise and how to recognize individual musculo-skeletal issues.
Understand the complete syllabus for a Simonson Beginner Level Jazz dance class.
Info about SMTT 2017 in Stockholm
Dates: June 25 - July 7, 2017
Course hours: 32 hours.
The price of the course: 10500 SKR

The course will be taught by master teacher Lynn Simonson and assisted by Ninnie Andersson.

Payment policy: A deposit of 4000kr needs to be payed by April 1. The deposit will only be reimbursed incase of illness, when a doctor certificate is needed or if the course will be cancelled.The rest of the course fee 6500kr needs to be payed by June 10. If cancellation happens after June 1st the whole course fee will be charged. .

For more information and application contact Lynn Simonson (simonsondance@gmail.com) or Ninnie Andersson (ninnie.andersson@gmail.com).
Countries and Dates for SMTT 2017